Top 10 Tourist Attractions in Barcelona
For tourists looking to sunbathe and go somewhere both refined and exciting, Barcelona is an excellent destination. This city has something to offer for every sort of traveller. Whether you crave a culinary exploration, an artistic retreat, a place to get away from people or a place to meet new people, Barcelona has it all.
With a population of 1.6 million, Barcelona offers a city with many of the same rewards as Madrid and surrounding cities, but with its own unique flair. To get started in Barcelona, try checking out these must-see sites.
Plaça de Catalunya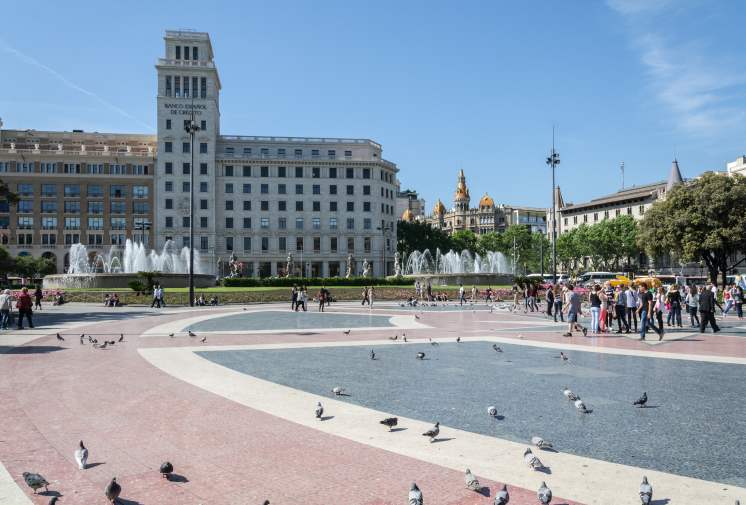 Every city has its centre, and Plaça de Catalunya is Barcelona's centre. While the square itself is notable because of its architecture and variety of old-Barcelona and new European influence, there are many more reasons to visit. Containing some of the most beautiful fountains and sculptures in the town, it is a beautiful place to sit and watch the hub of the city zoom around you.
Castillo de Montjuic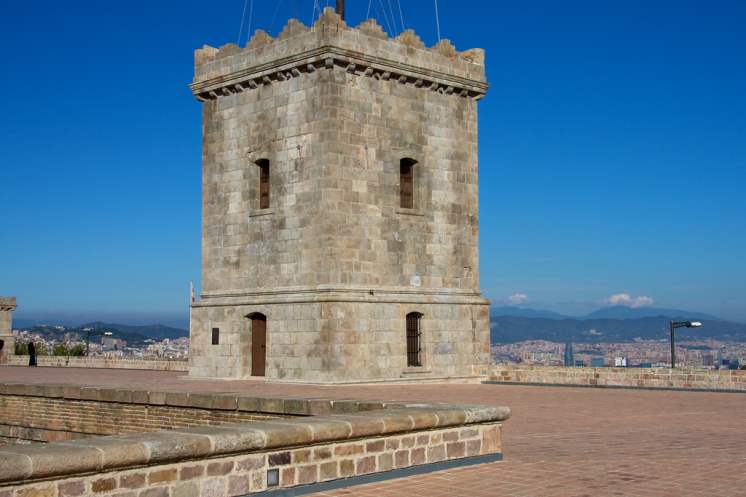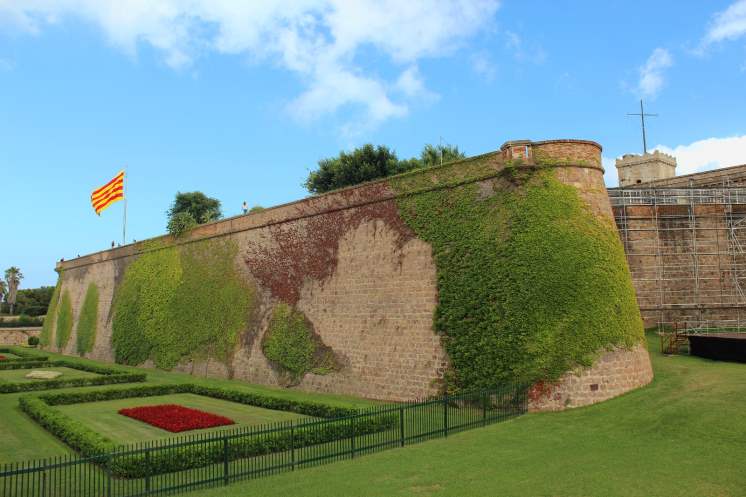 For the history buff, or for the traveller who is interested in architecture, Montjuic Castle is the place to visit. The castle itself has been around since 1640, and between then and now there have been multiple battles that were important not only to the city, but to the country as well. Now, it is a little more peaceful. Owned by the city, the castle now serves as a municipal building. However, you can tour the facility, and on certain days, it is free of admission. The castle even boasts to be haunted, so be prepared to be scared!
Park Güell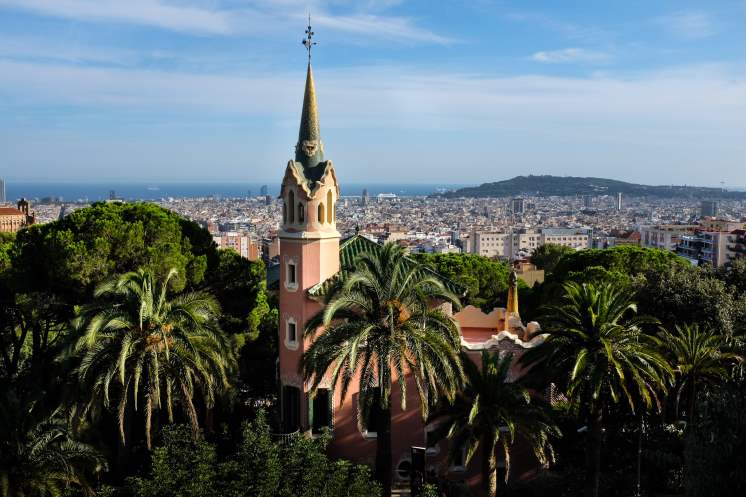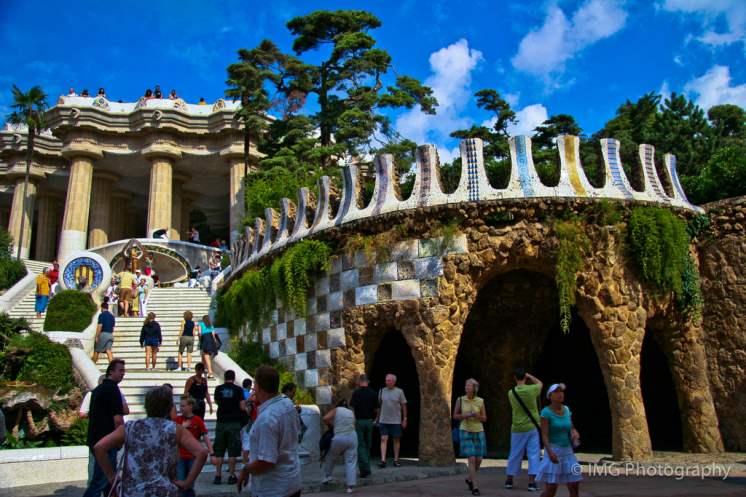 Whether it's a beautiful stroll or a look into art history, Park Güell will not disappoint. While this park was intended originally to be part of a housing development, it has turned into a veritable labyrinth of mosaics and artistically structured housing. For art fans, this park is a world heritage site, as it contains the work of famous architect Antoni Gaudí. While Barcelona is home to many Gaudi wonders, this park is the epitome of the artist's work, and even has a museum dedicated to Gaudí.
La Barceloneta Beach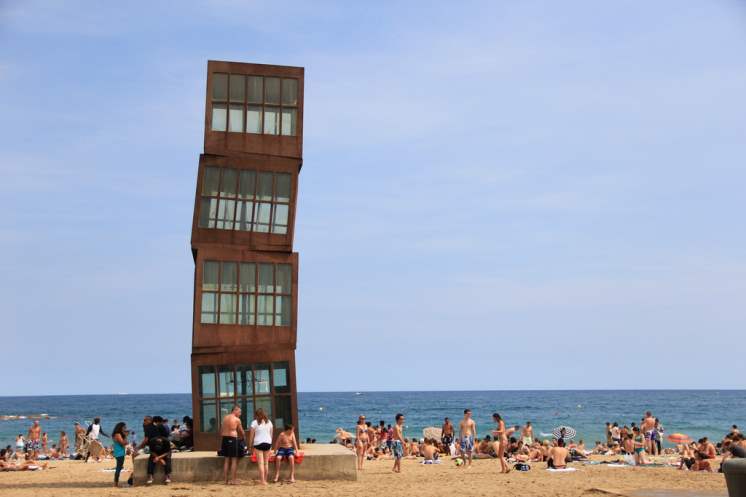 This beach is part of a greater network of neighbourhoods, boardwalks, and shops that are certain to have any traveller's head turning with interest. Most travellers headed to Barcelona end up wanting to get to the beach, as it is touted as one of the most beautiful beaches in the world. With the famous Peix D'Or sculpture and neighbouring towers, the beach doesn't offer only great natural horizons. Beachgoers visiting La Barceloneta will have their taste of the salt of the Mediterranean Sea, as well as the beauty of the surrounding culture.
Picasso Museum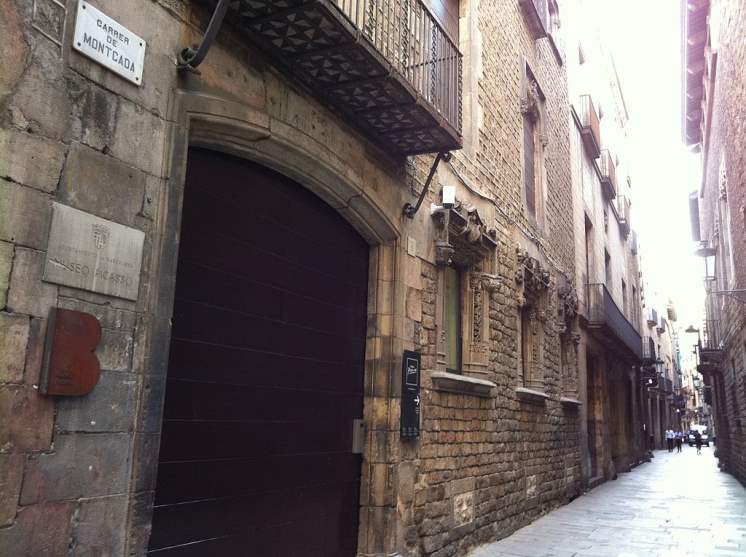 When the subject of Spanish art comes up, undoubtedly Pablo Picasso comes to mind. Father of unconventional paintings and sculpture, Picasso was also a lover of his home country. The Picasso Museum, also known as Museu Picasso, is one of the best places to view Picasso's works. The museum not only offers great views of some of Picasso's most famous pieces of art, it also actively provides educational activities and works tirelessly to restore pieces of artistic relevance. In addition, a library is available to book for art lovers with advanced notice. Regardless of whether you like art or not, this museum is a priceless piece of Spanish heritage.
Gothic Quarter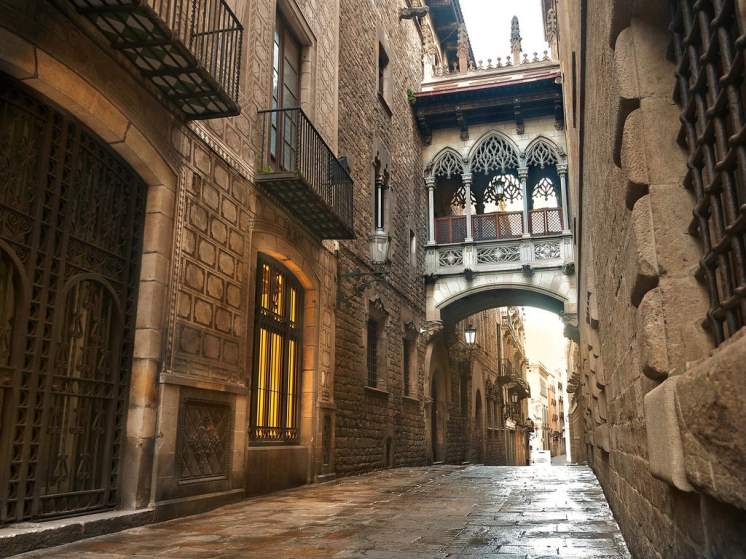 Barcelona's gothic quarter is notable due to its extraordinary gothic structures and its age. With some structures dating back to medieval times, it is easy to see why this would be one of the most popular places to visit in Barcelona. Whether you decide to visit one of the many historical sites or notable architectural structures, there will not be a boring moment in this district.
Barcelona Cathedral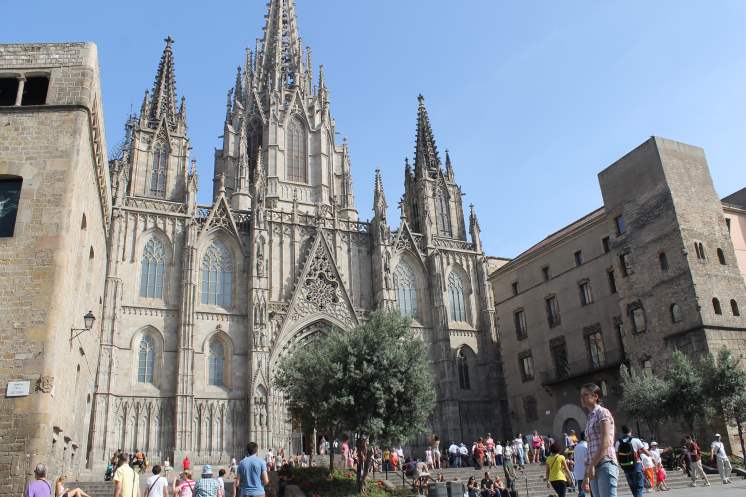 You don't have to be Catholic to appreciate the beauty of Barcelona Cathedral. Open daily; the non-Catholic can enjoy the breath-taking gothic structures and the beauty of the choir. This structure is located within the Gothic Quarter, so it is easy to kill two birds with one stone and see both places in one day. With guided tours available, you'll be certain to learn about the structure, the history, and the lore of the place. Masses are also offered daily, as well as regular visiting hours.
Camp Nou Stadium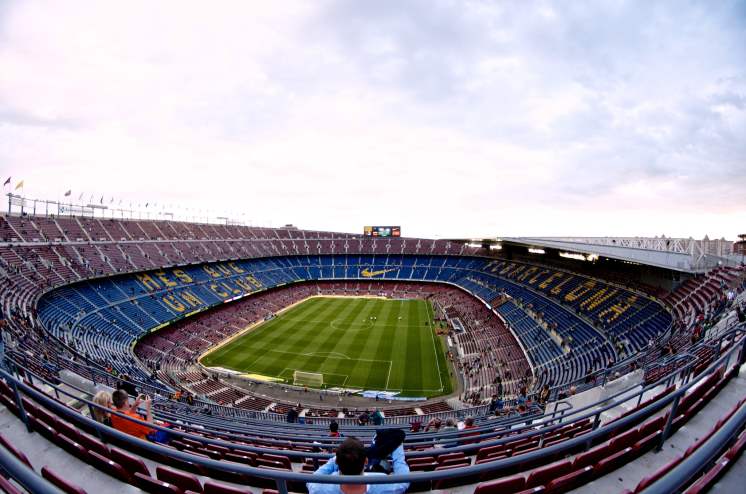 This stop is imperative for any sports fan traveling to Barcelona. However, this stop is not only for the hard-core sport fan. Tours include views of the stadium itself, the trophy gallery, and the Futbol Club Barcelona's museum. Tours include views into the commentary boxes, changing rooms, and pressrooms amongst others. Alternatively, if you do not feel like a tour, check out play times for some of the world's best soccer.
Bouqueria Market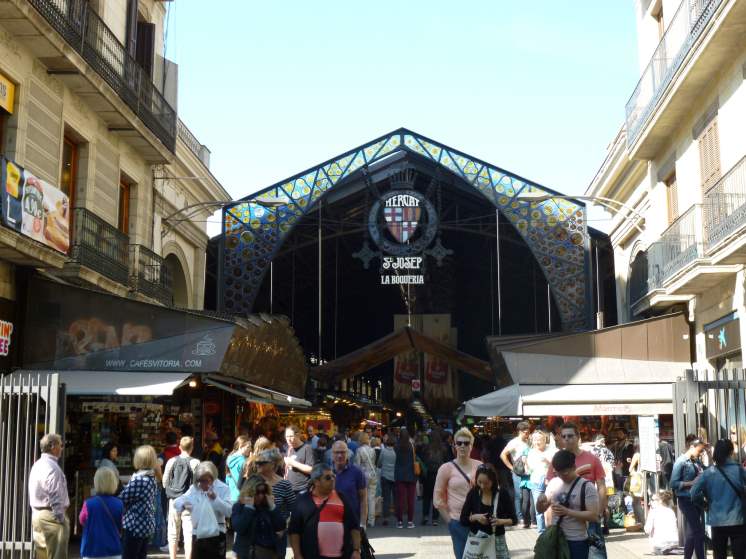 The Mercado de San José de la Bouquería is a large city Market. Much like Faneuil Hall in Boston, La Bouqueria is a smorgasbord of food, fanfare, and history. While the Gothic Quarter is the oldest quarter in the city, La Bouqueria is thought to be as old as 1217 AD. Here, you can buy delicious local produce. The Mediterranean food is supposedly among the most authentic in the region. You can go for the atmosphere or for the culinary delights, but make sure to visit this popular market.
Barcelona Aquarium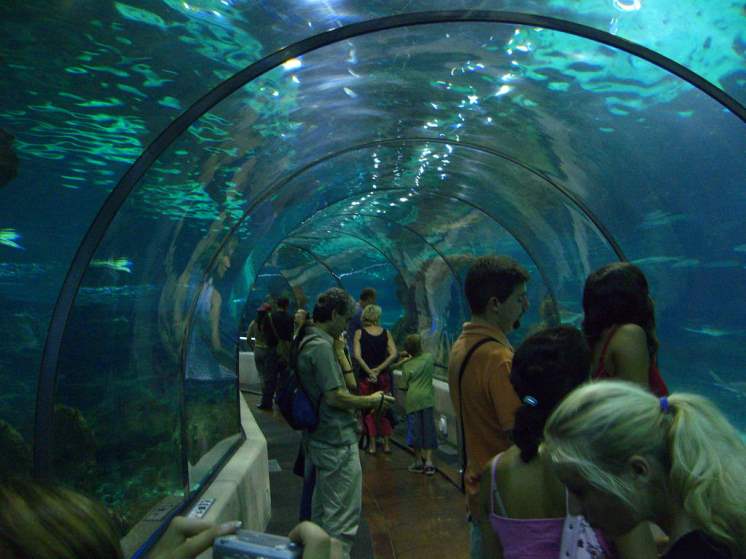 It is well worth the visit to this aquarium. With 11,000 aquatic animals, the Barcelona Aquarium is not just diverse, but it is the largest aquarium in Europe. Highlighting the beauty of the Mediterranean, the visitor will see mammals, fish, sharks and smaller animals without having to expose themselves to the dangers of scuba diving or snorkelling. The aquarium sees as many as 1,500,000 visitors every year, making it easily one of the most popular places to visit in the city.
These are only the highlights of Barcelona, a city with a diverse culture and many different things to do. Stopping by one of these top ten places will not only guarantee a great experience, but will ensure that you get a taste of authentic Barcelona.